The #1 thing that prevents people from completing online purchases is friction. For example, some checkout processes require you to jump through dozens of fields and forms before you can give the merchant any money.
That's why we designed our plug-in, Registrations for the Events Calendar Pro, to be as friction-less as possible. And now, thanks to Stripe, we've made things even easier: Your visitors can now complete the entire payment process without leaving your website.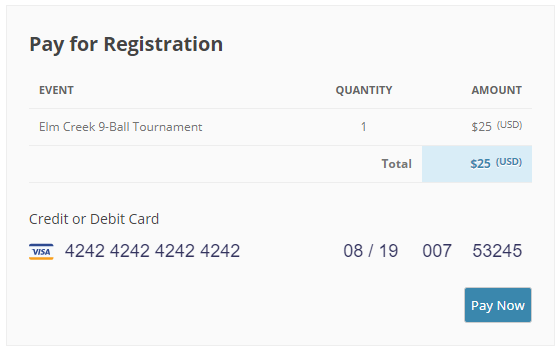 Stripe is trusted with billions of dollars in transactions and provides a smooth user experience for entering credit card information. It's completely secure and only requires that your site use an SSL certificate. Learn more and purchase the extension.