Version 2.11 of Registrations for the Events Calendar Pro comes with a new check-in system for recording event attendance. For convenience, choose from multiple ways of using this feature including from the WordPress Dashboard, or on the front-end using a shortcode.
The registration form has some additional ways of being displayed besides the original reveal-on-click option. Now choose from displaying the full form on page load or in a pop-up modal window. All display types still submit the registration form without your registrants needing a page refresh.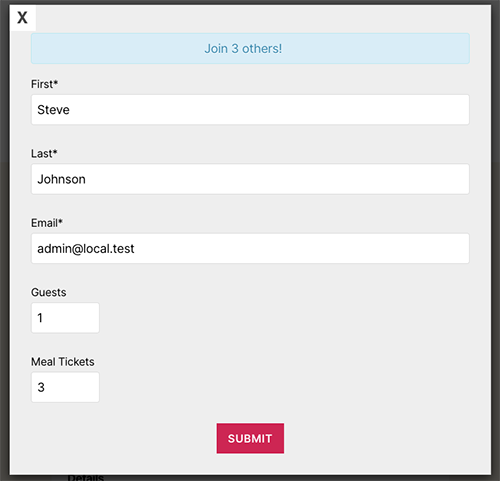 Do you have complicated event costs? Registrations for the Events Calendar Pro can handle it! There were some improvements to how costs were broken down in the payment table to make it easier for your attendees to understand event pricing.
There were several other features added to make managing events even easier. This includes the ability to completely hide features that aren't being used, filtering events/registrations by category, and three new form field types: "hidden" for a field strictly used for administrative purposes, "date" for a handy calendar field, and "display" for fields used to add text or HTML to the form.
Purchase the Pro plugin today to get started with registration for your events.